Mobile responsive mode
ResourceSpace isn't just available from your desktop computer - you can also access it via your smartphone or tablet.
The functionality stays exactly the same but the interface automatically adjusts to account for the smaller screen.
The simple search bar is available from every page meaning it's still easy to find the resources you need.
The "More" button displays the usual search fields across the top of the page so you can filter by resource type.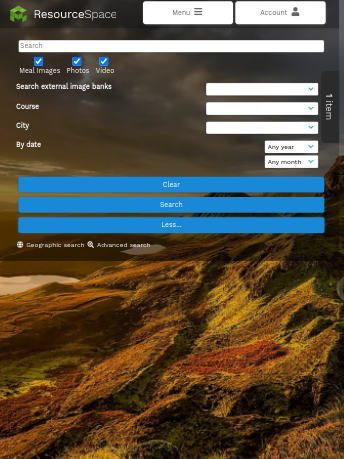 The resource view page displays metadata, image tools and download options for all image sizes as normal.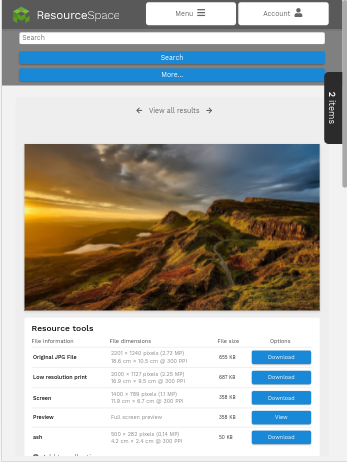 To add resources to a collection, you can just view the image and click "Add to collection" on the resource tools section.
Your selected collection can be expanded using the tab on the right of the screen and will display the resource thumbnails when open.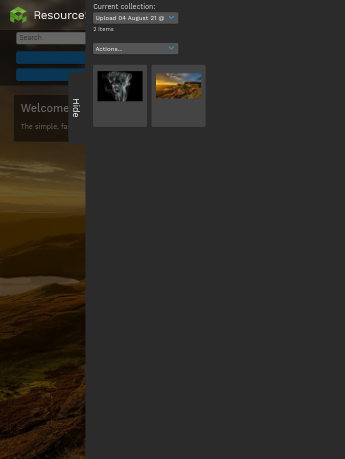 More advanced options like the Admin menu and user preferences are accessed from the user icon at the top of the page. The "Menu" option reveals the header links you would usually see, such as "Recent" and "Featured collections"