Managing Dash Tiles
Dash Administrators can browse to Admin > Manage all user tiles to manage tiles that are available to all users. From version 8.4 the menu items for managing both all user tiles and user group tiles have been merged into one option which can be found by going to Admin > Manage dash tiles. To manage specific user group tiles, simply select from the user group drop down box a user group.
Each User's dash is entirely unique to them which allows them to arrange it exactly how they want. There are certain tiles that will have been pushed onto their dash by an administrator but a user can manage what tiles they want to see on their dash and order them as they wish to see them.
Everything that you might want to do with your Dash is performed by dragging the desired tile1.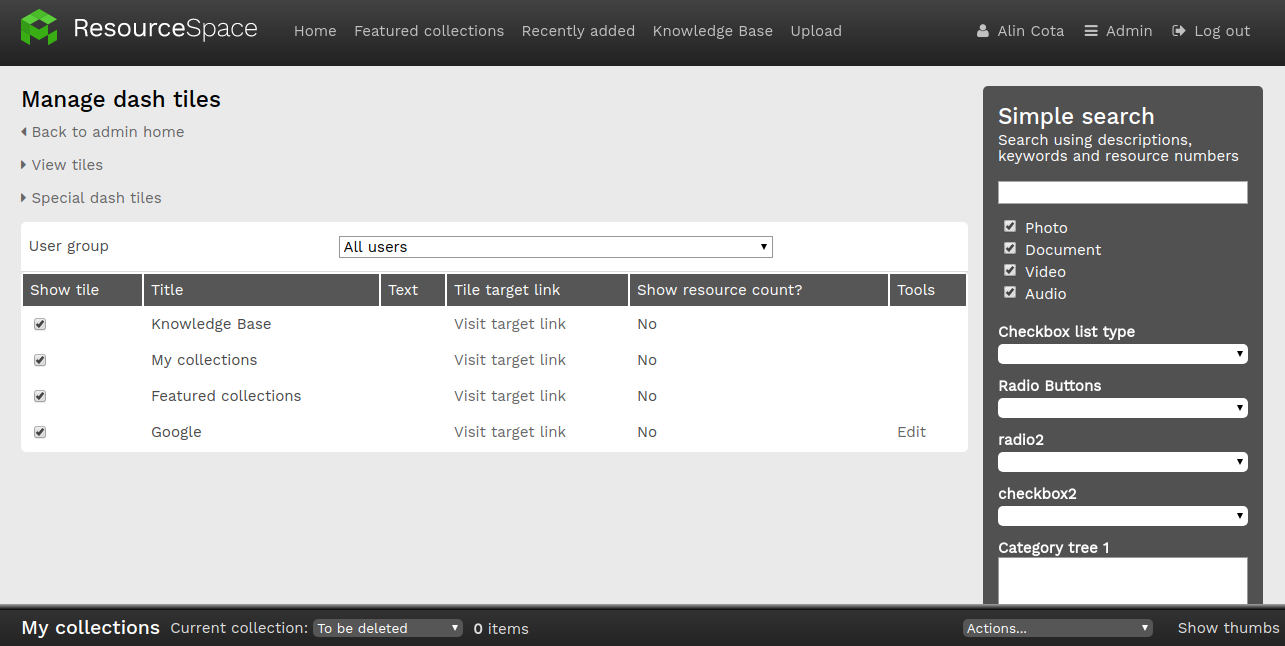 Reordering
Select "View tiles" on the manage dash tiles page and simply drag and drop the tiles to re-order them to display as you wish, the new location will be saved. Tiles are ordered in a linear manner which means you can only move a tile to where an existing tile resides.
Removing Tiles
Drag the tile that you wish to remove from your dash to the bin that will appear on the left hand side.
The bin will appear red to show you are about to drop the tile into the bin.
You will then be asked to confirm your action. If you have tile administration permissions then you can remove that tile from just your dash or from all users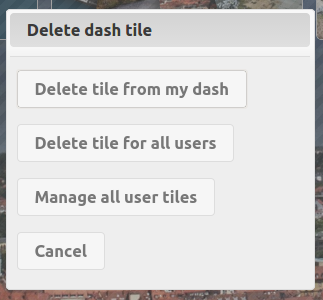 1Updates in version 9.2 +
Soon you will be able to delete and edit dash tiles via clicking on one of the pop up links whilst hovering over the dash tile you want to change. This new option will be available in version 9.2