Removing resources from collections
It is very simple to remove resources from a collection using any of the below methods:
If viewing the collection resources, simply click and drag the resource you wish to remove. A trash icon will show at the top of the screen, just drop the resource onto the bin and confirm removal from the collection.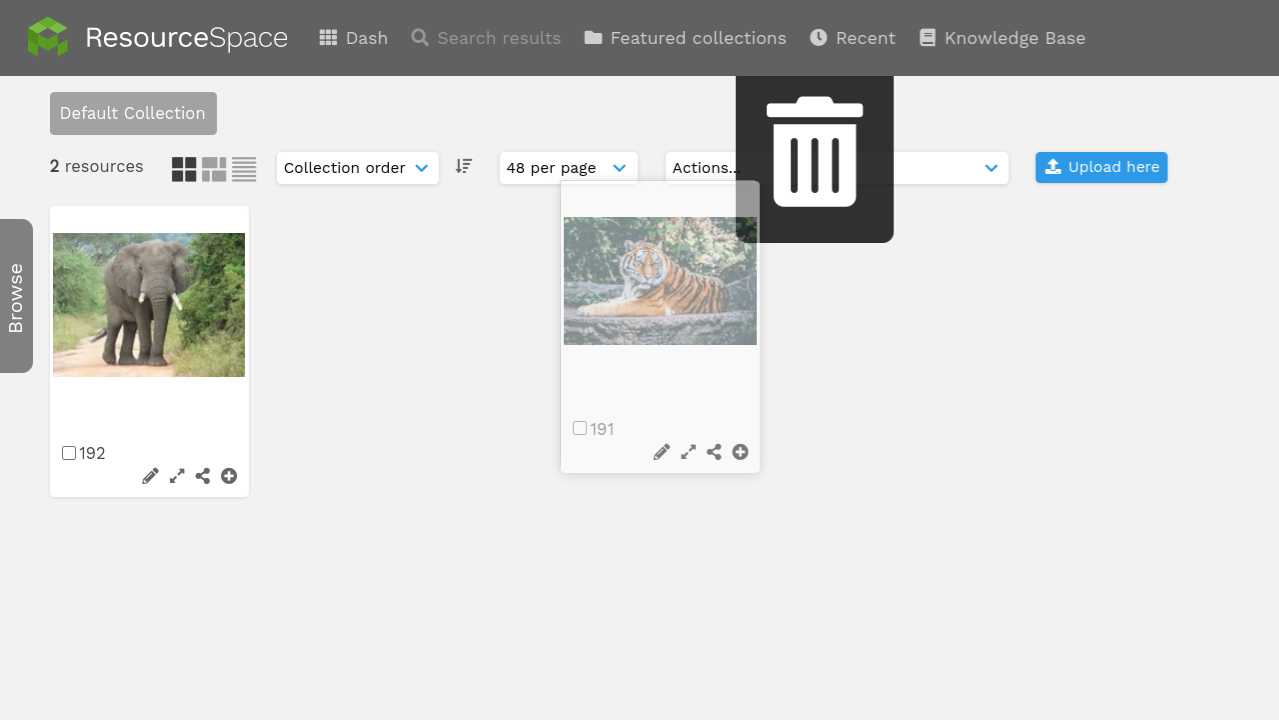 If the collection is "selected", making it your active collection, you can remove resources using the minus icon on the thumbnail in either the bottom collection bar or when viewing all collection resources. Drag and drop is also available as before.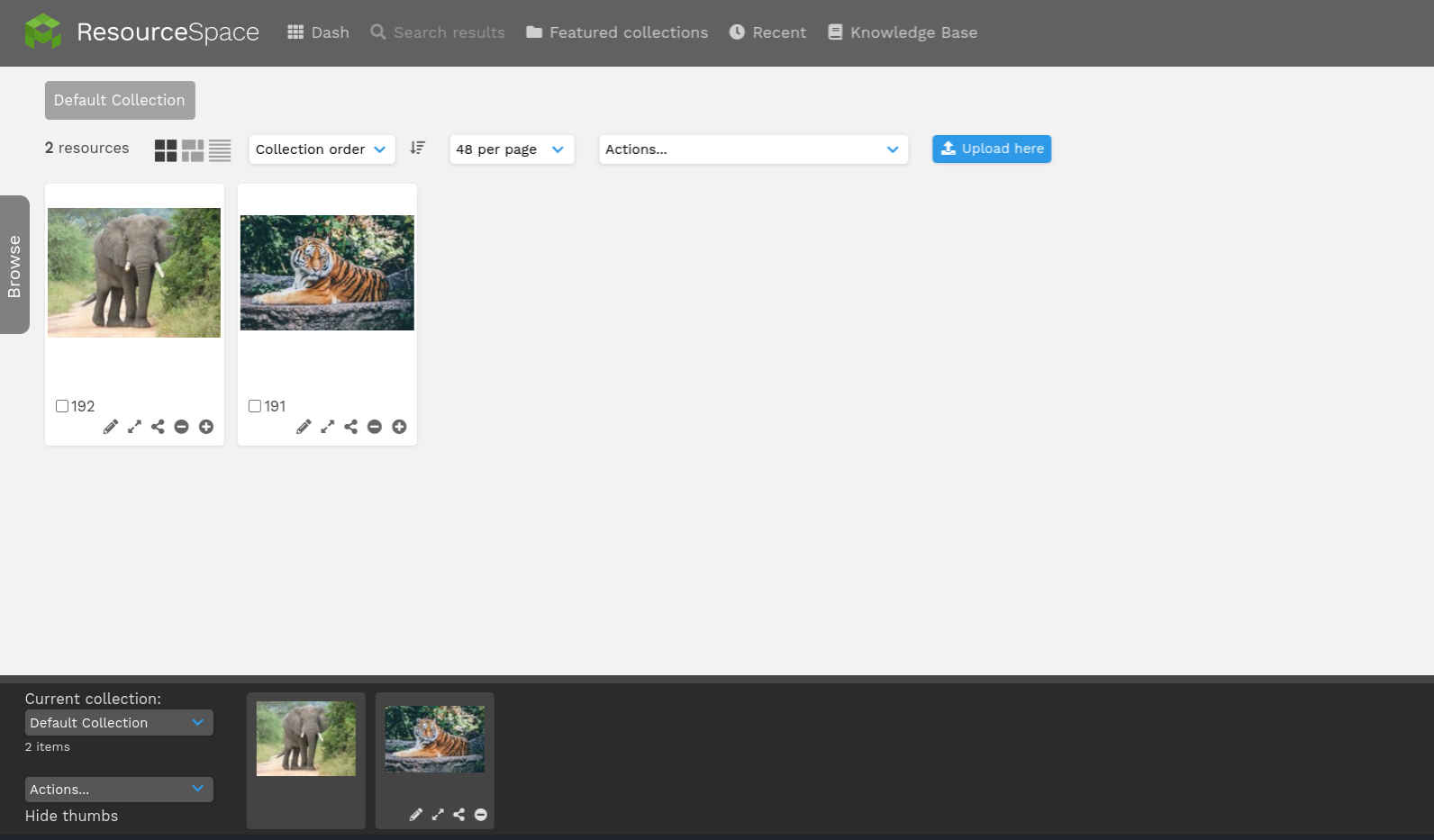 When viewing the collection resources you can use the checkbox on the thumbnail to select multiple resources which you wish to remove, then from the actions drop down menu choose "remove selected from collection".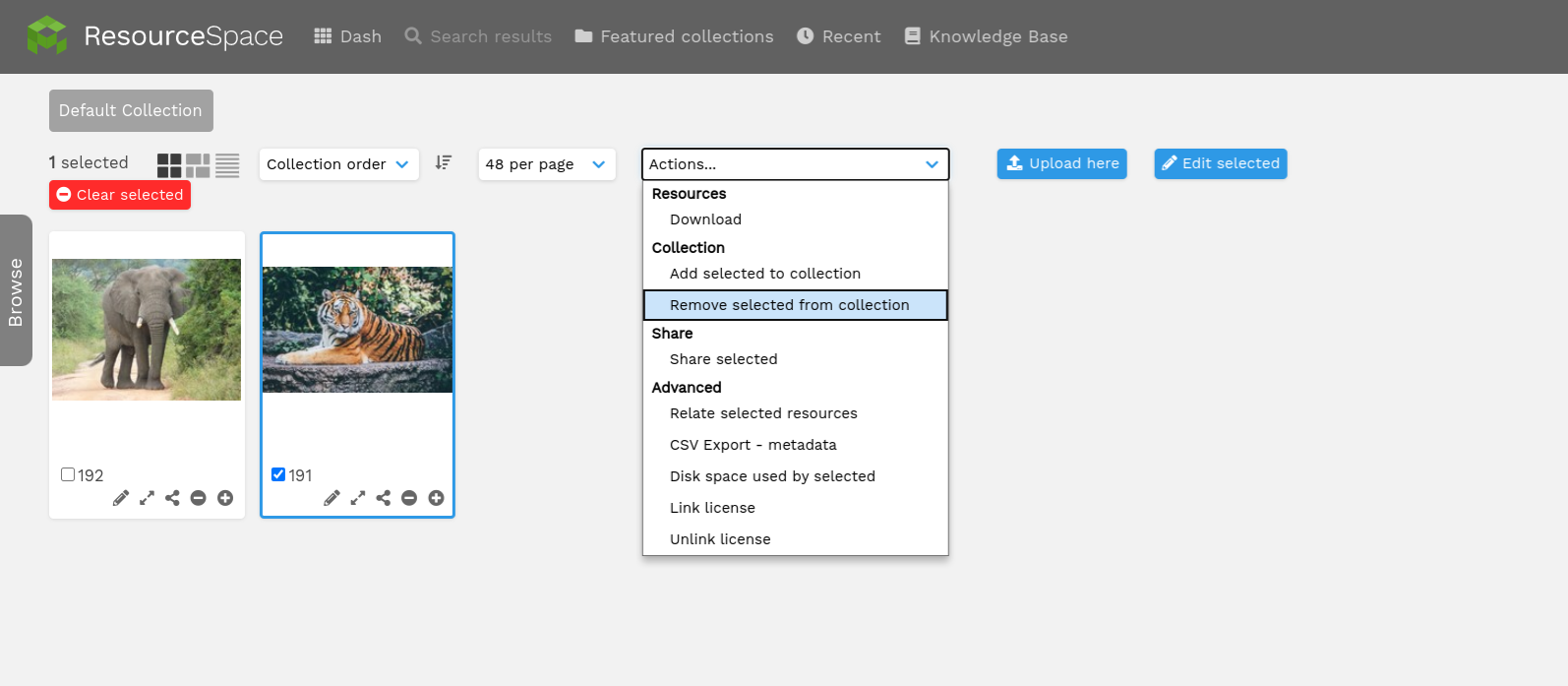 Each of these methods will allow you to remove resources from any collection, whether private, public or featured, providing you have the required user permissions to edit the collection.