Deleting collections
Users cannot delete their default "My Collection" ("Default Collection" in v9.2+), however it is very simple to delete any other collection.
To delete a collection do the following:
Go to the "Manage My Collections Page"
Click Delete against the collection you wish to delete
Confirm deletion of this collection
Your collection will now be
permanently deleted
.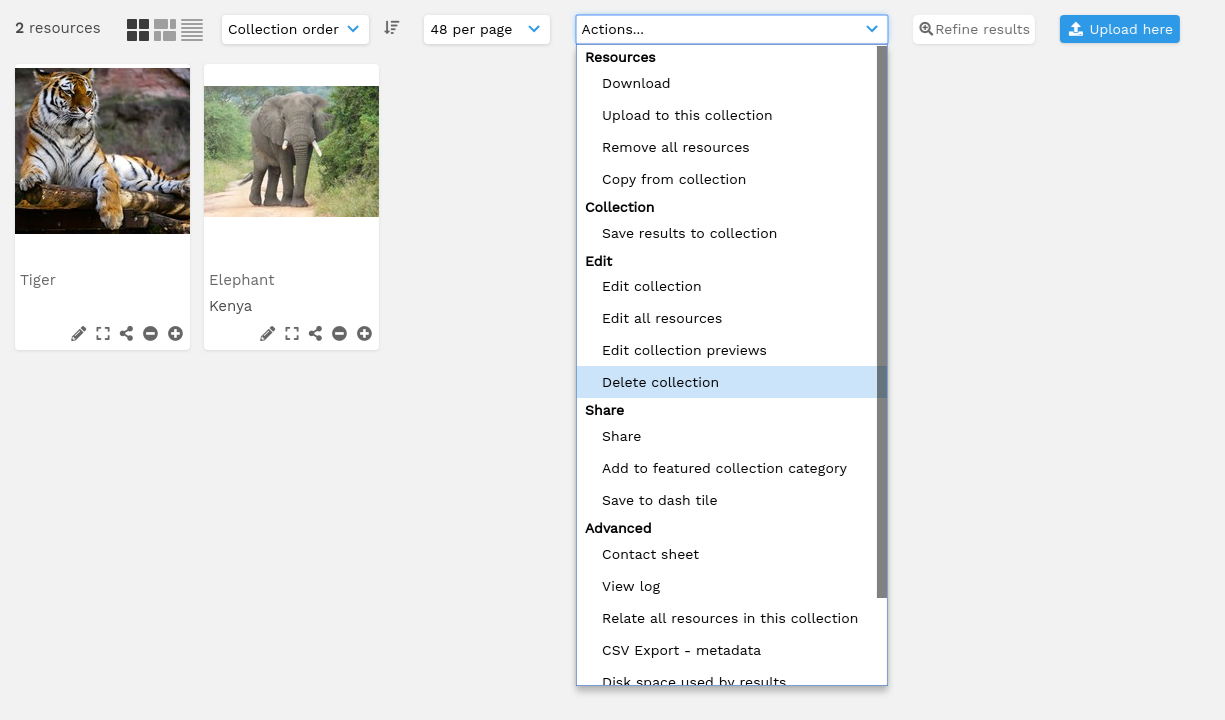 Note that deleting a collection will not delete the resources themselves.