Collection / Resource Promotion
Promoting Resources and collections is a great way of getting fresh content to your users without spamming them with emails or forcing content on them. ResourceSpace provides several methods to make it easy to tempt users with new offerings whilst making it easy to maintain and manage your promotions.
Homepage Slideshow
Carefully and regularly managing the homepage slideshow using the transform plugin will keep resources fresh and encourage users to check resources regularly for fresh content. See our handy Homepage Slideshow guide.
Resource of the Day
This is a plugin which replaces the home page slideshow with a linked resource for the current day.
A System Administrator can allocate a date field to use as the day that will make this resource the "Resource of the Day".
See Resource of the Day for the user guide.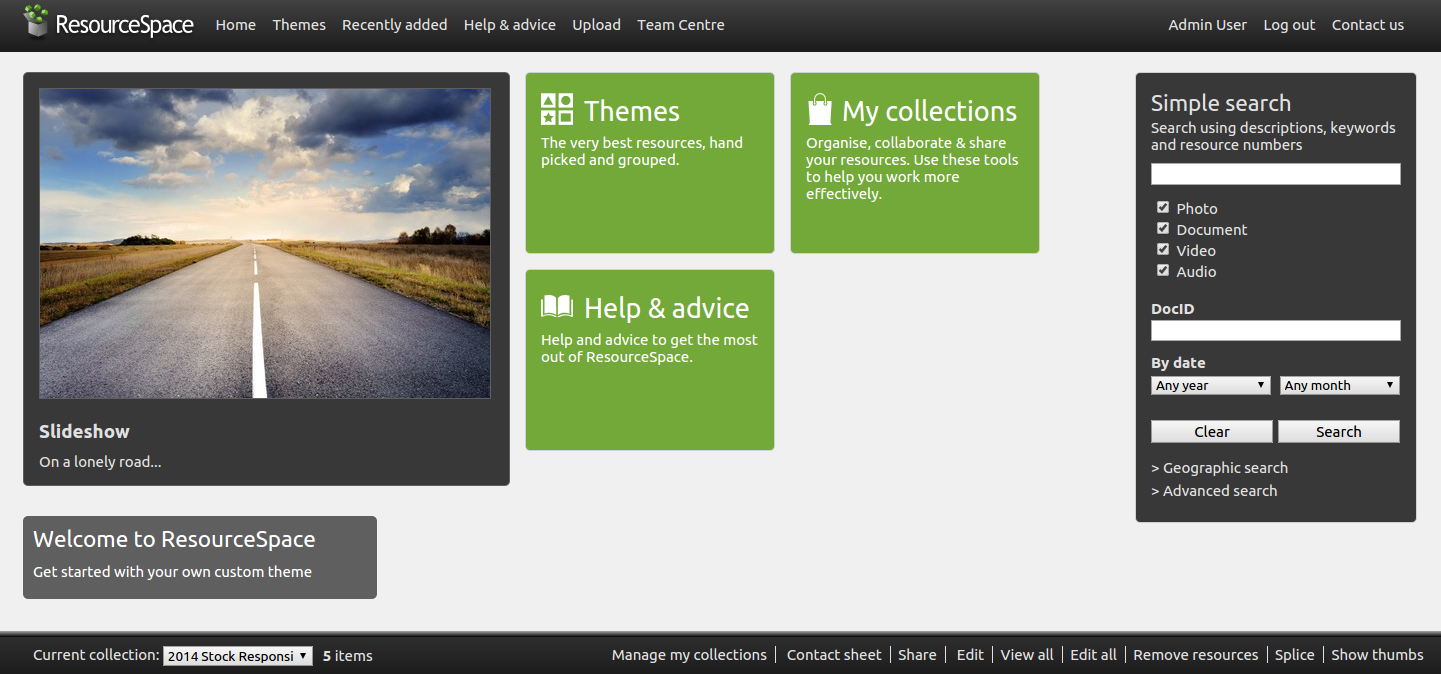 Featured Collections
Carefully managing Featured Collections with a selection of good resource collections in your system will help get users interested in the kinds of resources available from your ResourceSpace installation.
See Creating Featured Collections for more information.
Public Collections
Public collections are similar to featured collections but are stored in a different section. Managing public collections is important to ensure that you are making the right resources available and hiding resources that have been archived.
See Creating Public Collections for information on setting up public collections.