Google Analytics
The Google Analytics plugin enables ResourceSpace to track its users' website activity.
The plugin triggers the Google Analytics to track activity such as session duration, pages visited per session, bounce rate, exit rate etc. along with the information on the source of the traffic.
Setup Google Analytics
Obtain a Tracking ID which is usually in the format XX-XXXXXXXXX-X
Activate Google Analytics plugin
You can then check the statistics for your website by visiting the dashboard for the website at Google Analytics
Here is an example of what Google Analytics can provide: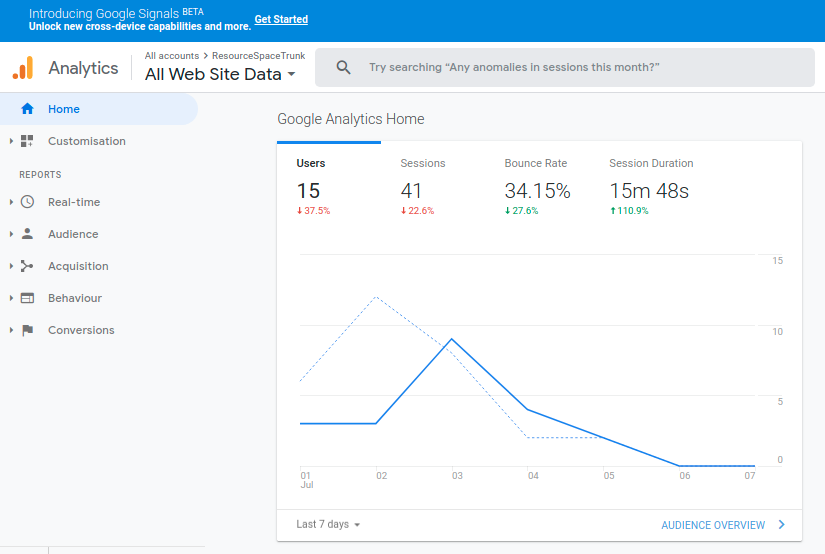 Google and the Google logo are registered trademarks of Google LLC, used with permission.
To learn more visit Google Analytics Academy