Annotate
Allows annotations to be added to a resource and connected to part of the resource preview. This could include names or features of note within an image.
To Annotate a resource, hover over the preview image on a resource's page and click "Add Annotation"
You can hide annotations from the hovering annotate menu on the resource preview image which will mean that those annotations will only appear when you hover over that particular section of the image.
To change the size of the hover area, simply drag the yellow box edges whilst the annotation edit pane is open
Annotate Hover Menu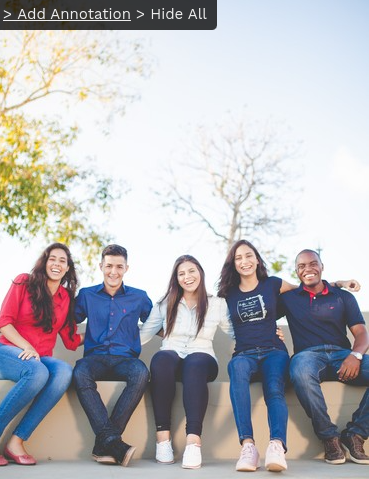 Annotate Tagging Menu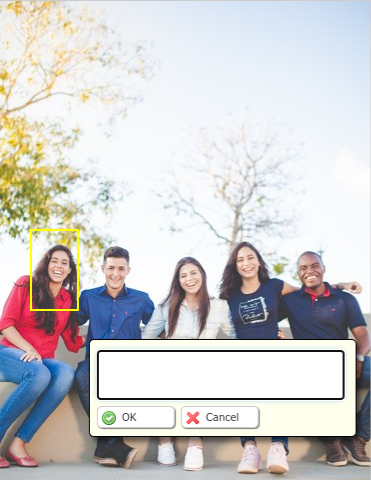 Annotation Storage
A metadata field is required to store the annotations on the resource. That field must be defined as a dynamic keywords list in order for it to be selectable in the "Metadata field" dropdown at the lower end of the setup page.
PDF Printing
It is possible to print your annotations into a pdf with an option that requires switching on in the plugin configuration. This adds a link on the preview page and underneath the preview on the resource view page that allows you to create a pdf that stores all the annotation contents in a table and shows the annotations numbered over the resource. An annotated pdf is incredibly simple to create:
Add Annotations to your resource
Click "Annotations PDF"
Select your pdf page size from the drop down option
Click "Create" and your download will start