Pending review and submission
Some users will have restricted permissions within ResourceSpace, affecting how they upload assets to the library.
With a standard configuration, members of the General Users group will first upload into the 'Pending Submission' state. This allows them to check that they have included and verified all the necessary metadata. If they're happy with the resource, they can then submit it to an administrator for review by moving it to the 'Pending Review' state.
Administrators are made aware of resources that require review by the use of User Actions and with certain configurations by system notifications*. This allows them to review resources before moving them into the Active state and making them available to all users.
Any resources you have uploaded can be accessed via the 'Contributions' header and selecting the relevant workflow state.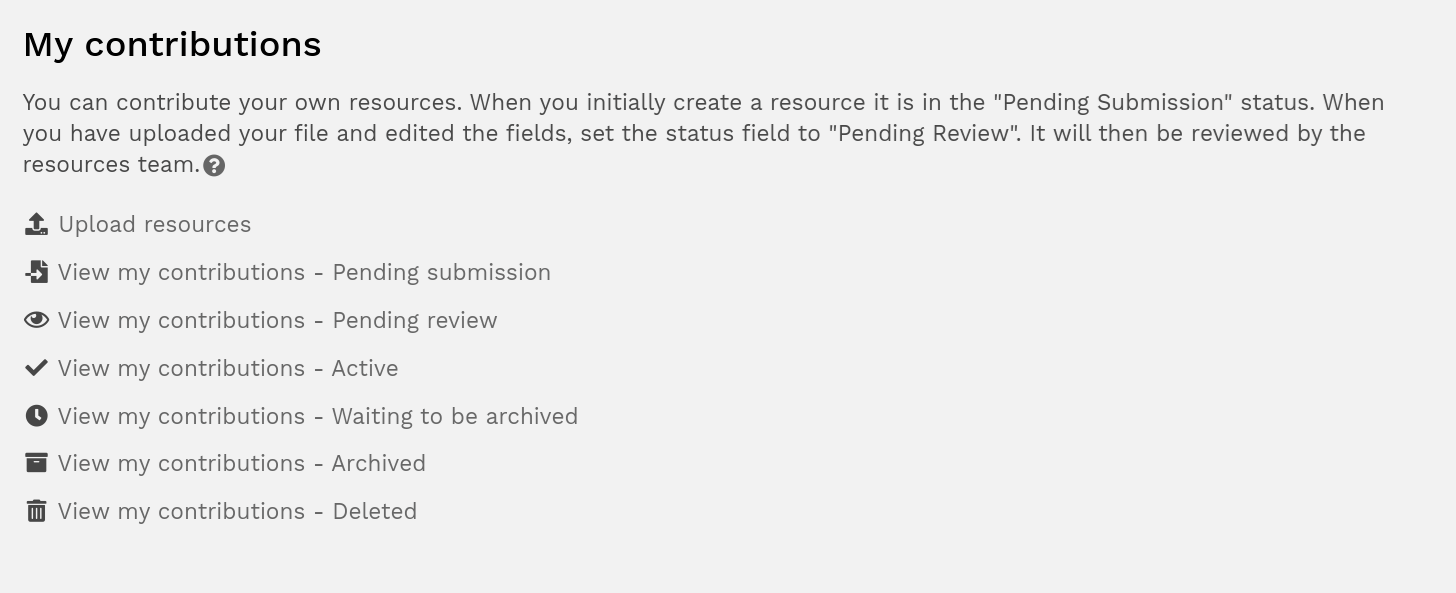 *From version 10, the default notifications that were sent when a resource was moved into a pending state will be removed and user actions enabled by default.