Creating collections
Collections can be created as follows:
1. When uploading
Select "Create a New Collection" at the bottom of the upload screen and your resources will be automatically uploaded into that collection. You can name the collection, or if you leave the name blank it will generate a timestamp name for the collection. This method of creating collections is useful when uploading resources you will want grouped together as it saves you searching for them later and manually adding them to a collection.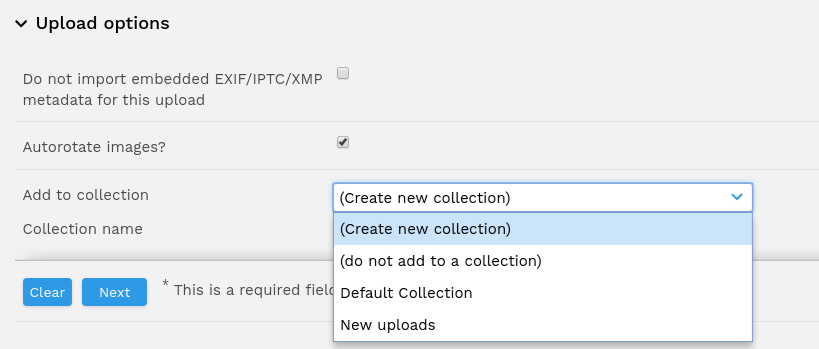 2. From the collection bar
Select "Create a New Collection", give it a name and then hit "Enter" in the collection bar. This will create a collection to which you can then add resources.

3. From manage my collections
Enter a name under "Create a New Collection" and then click create.