ResourceSpace at Museums + Heritage Show
11th April 2018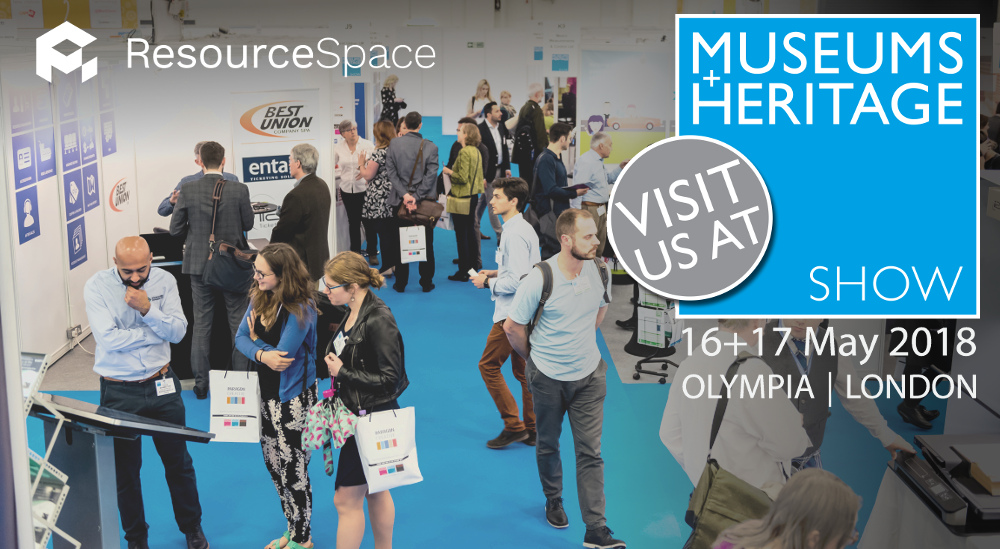 We will be exhibiting at the Museums + Heritage Show on 16th and 17th May at Olympia, London.
At ResourceSpace we have a deep understanding of the Digital Asset Management requirements within the Museum and Heritage sector. We have close partnerships with clients such as The Walter Art Museum, who have benefited from extensive time savings.
Let ResourceSpace curate your digital treasures
We know that in a museum or gallery environment, you're processing, maintaining and cataloguing thousands of items for conservation and public consumption. But just because many of your artefacts may be ancient, doesn't mean your systems have to be.
Seamlessly integrated with TMS and EMu
If you're used to utilising The Museum System (TMS) or EMu throughout your working day, you can now combine the systems you already rely on with ResourceSpace, for unified transfers and syncing.
And with our extensive API and skilled technical team, we're able to integrate with other systems across your organisation, so your digital assets can be accessed from where they are most needed.
Register now
We will be on stand M3, and look forward to learning more about your DAM project requirements.
You can register for your tickets now on the event website.