The importance of a consistent digital asset naming convention
24th January 2020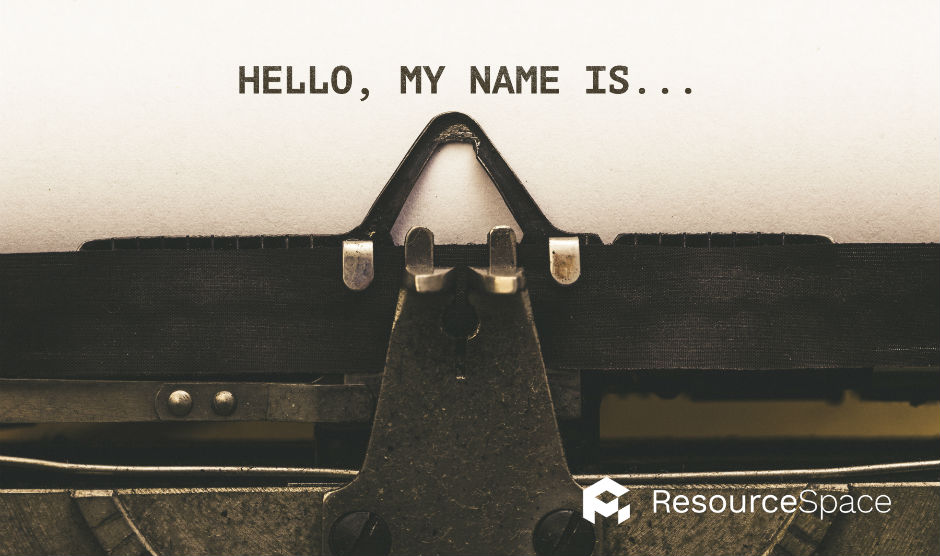 Naming conventions make sure users know how to name digital assets so that filenames or titles are consistent and contain all the right information. They help you store and organise your files. Without them, your asset library can become chaotic and make it much harder to find images when you need them.
It's essential for anyone uploading content to your digital asset management (DAM) system to know how to name those assets as well as what to do with the metadata. This will help other users find the right assets later on.
The benefits of an effective naming convention:
1. Smooth administration: Admin isn't everyone's favourite task but if your files include information like the date they were created, the author and any usage restrictions, for example, it's much easier to find the content you need.
2. Improved version control: Up to date descriptions and tags make it easy to tell which is the most recent version of the file and ensure that only that version gets used.
3. Save time and money by avoiding duplication: Getting staff into the habit of naming files properly saves time. Users won't waste time searching for 'lost' files and they won't need to create any unnecessary replacements either.
Establishing naming conventions early on will help keep your expanding library manageable - they'll also make sure your team is as efficient as possible.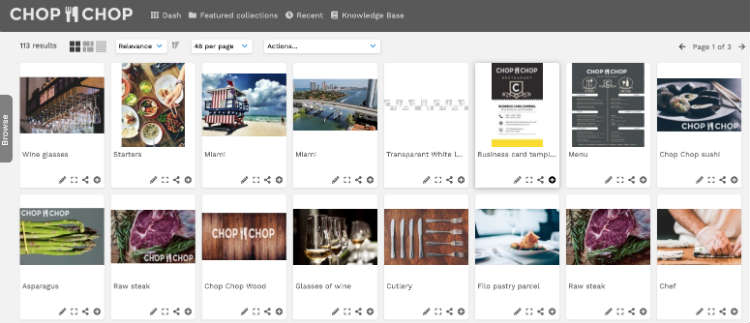 Here are some of the reasons a naming convention is so important when using a DAM system:
Search engine optimisation
If your content is going to be used online, make sure it's search engine friendly. A file name tells the search engines about the subject of that image a small ranking factor, but if you include a key phrase in the file name and 'alt text' will boost the SEO value your images offer.
If you leave the file name as IMG000383424.png, for example, and don't add any alt text (it's possible to do so in most content management systems) then the search engine won't know what the image is. Alt text is also how content reader apps tell a visually impaired user about web page images.
Yoast advises to always "add alt text to every image you use, and make sure the alt text includes the SEO keyphrase for that page…".
Reduce time spent searching for assets
Searching for resources is much easier if there's an established process in place that means everyone creates and stores assets according to the agreed taxonomy. Taxonomy is the term used to describe how you classify and store files in your DAM.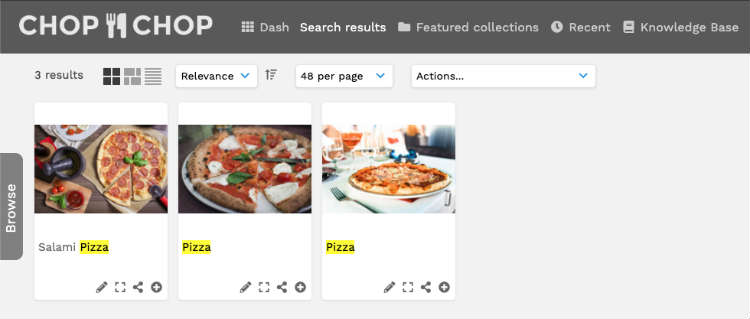 Your naming conventions create an intuitive catalogue that's easy to navigate. This means your team can access the information they need quickly. When staff are able to find creative assets quickly and easily they have more time to be productive and creative.
Reduce error
Things can go wrong if you don't take a proactive approach to managing your digital library.
Outdated images could appear on new content, sensitive data might get shared with third parties by accident or you may end up wasting resources printing promotional materials with old logos or images.
Consistency when naming and organising your files will help rights holders restrict access where necessary. This reduces the risk of assets being used without the right approval.
Your DAM solution should handle the more mundane asset management processes by itself. This will help you organise files and customise content without the risk of errors that are likely to happen during production and distribution.
It's good to keep things simple. Once you lay out your naming conventions and train colleagues the right brand images will be used in the right way.
Copyright Consent Form Templates
Easily manage copyright permissions with these three templates for general photo release, as well as images of children and property.