New users summer 2018
28th August 2018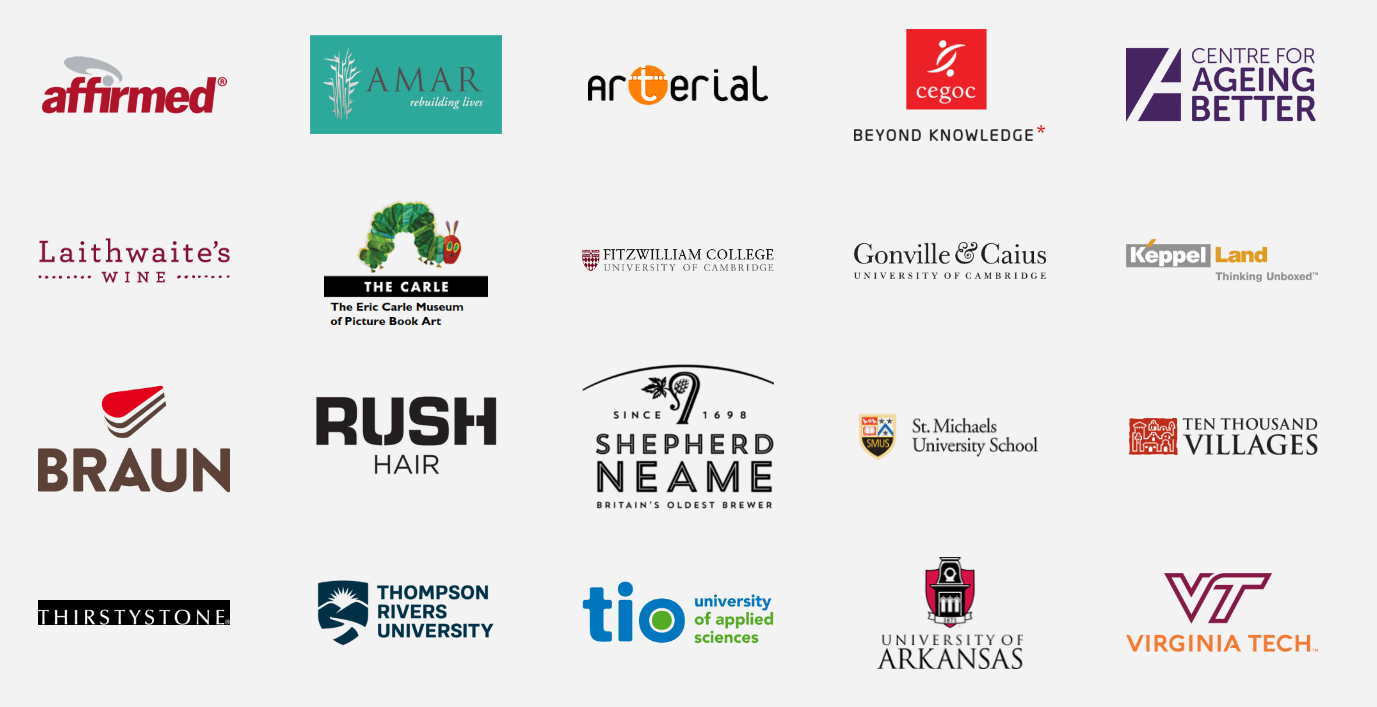 The last three months have seen very exciting growth for us as ResourceSpace extends adoption across our key markets.
We've added several more academic institutions to our client list, both in the UK and across the globe, as we work with teams from the University of Cambridge, as well as leading universities from the US and Canada.
The ease with which ResourceSpace facilitates consistent corporate branding for product marketing has led to new partnerships with Shepherd Neame and Laithwaite's Wine.
Our relationship with non-profit clients continues to expand as the Centre for Ageing Better and Amar Foundation increase efficiencies by implementing ResourceSpace DAM as their central image hub.
The Eric Carle Museum of Picture Art are the latest organisation from the museum and heritage sector to take advantage of the integration with TMS (The Museum System) in order to manage their digital content in harmony with their existing Collections Management software.
Would you like to join these organisations and find out how ResourceSpace can help you manage your brand assets effectively? Get started right away with a free trial or have a chat about your requirements with one of our experts.