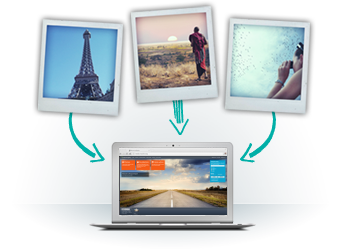 Direct Download
Resources can be directly downloaded to the user's computer in a variety of sizes - they choose the format and quality appropriate for their needs.

Custom sizes and formats can be easily created within the software, reducing the need to use photo editing software for basic tasks.

Read more about this functionality in the Knowledge Base.