Resource usage
The Resource usage plugin allows users to keep a log of how a resource has been used, along with the usage medium such as Print or TV.
Enabling the plugin adds a new section to the bottom of the resource view page where you can click "New usage" to create a new record of where the resource was used. On the following page you can specify the usage, medium, description and date of when this resource was used.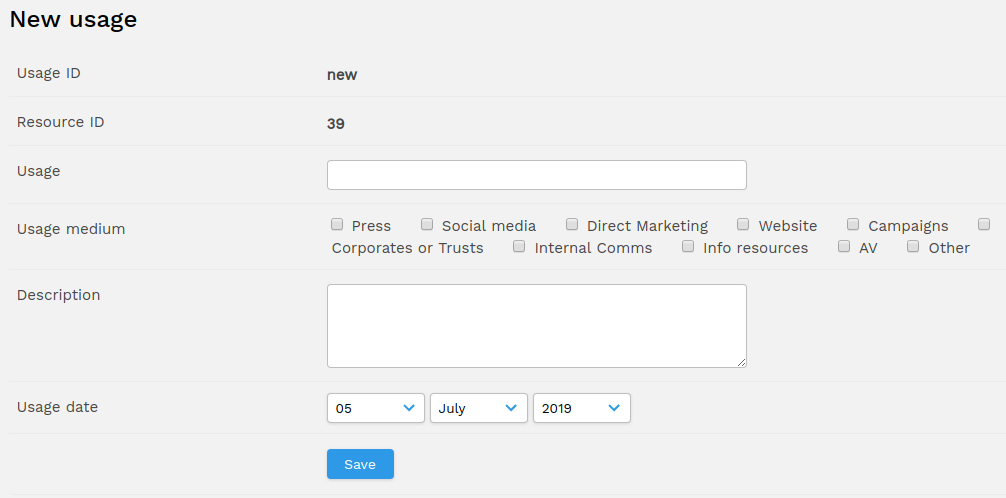 Each new added usage will be displayed on the resource view page in a table where you can manage each item.

The various usage mediums can be changed from the plugin Options page.